Tech Helping Title Industry Keep Closing Costs DOWN
AI/Automation Continues to Drive Faster Turn Times
ISSUE 100 | VOLUME 11 | November 2021
Combined with record-low mortgage rates spurring housing demand, have caused an increase in median sales prices for existing single-family homes in nearly every market across the country during the second quarter of 2021.
According to the National Association of Realtors (NAR), median sales price of single-family existing homes rose 22.9% to $357,900, an increase of $66,800 from one year ago.
With home prices rising, the average monthly mortgage payment on an existing single-family home financed with a 30-year fixed-rate loan and 20% down payment rose to $1,215. This is up $196 from one year ago, NAR reported. The monthly mortgage payment grew even as the effective 30-year fixed mortgage rate decreased to 3.05% (3.29% one year ago). Among all homebuyers, the monthly mortgage payment as a share of the median family income rose to 16.5% in the second quarter of 2021 (from 14.0% one year ago).
"Housing affordability for first-time buyers is weakening," said Lawrence Yun, NAR's chief economist. "Unfortunately, the benefits of historically low interest rates are overwhelmed by home prices rising too fast, thereby requiring a higher income in order to become a homeowner."
Countering the skyrocketing home values, the title and settlement industry continues to find ways to manage fees associated with buying a home as closing costs as a percentage of purchase price declined during the first half of 2021. According to the latest data from ClosingCorp, closing costs as a percentage of purchase prices declined to 1.03% this year, down from 1.06% in 2020.
"Although the average home price increased, the closing costs, excluding taxes, on that property only increased by $400," said Bob Jennings, CEO of ClosingCorp. "In addition to keeping up with high demand, the mortgage industry is doing a good job in holding down the costs it can control."
Tech-driven Tools
Streamlining the homebuying process was a precept for Max Simkoff when he launched States Title in 2016. Three years later, the company acquired North American Title Co. (NATC) and North American Title Insurance Co. (NATIC) from Lennar. The company rebranded as Doma and went public earlier this year after completing its merger with special purpose acquisition company Capitol Investment Corp. V.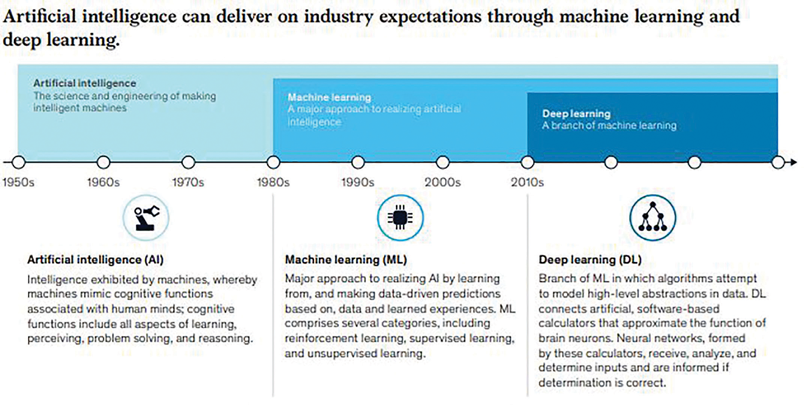 Company officials said the transaction was expected to provide up to $645 million in cash proceeds and a fully committed private investment in public equity (PIPE) of $300 million. Up to $345 million of cash was to be held in Capitol's trust account. Approximately $510 million of the cash proceeds were expected to be retained by Doma, which will be used to fuel growth and expand the company's machine intelligence platform.
"I founded Doma to remove friction and frustration from homebuying and to make closing on a home as simple and efficient as booking a ride or ordering a meal," Simkoff said. "Our patented machine intelligence technology reduces title processing time from five days to as little as one minute—our goal is that the entire mortgage closing process move from a 50-plus day ordeal to less than a week,"
According to a report from ICE Mortgage Technology, it took an average of 46 days to close a transaction in August. This is three days faster than the same time a year ago, but four days slower than August 2019.
Reducing the closing timeline is on everyone's mind—especially lenders as they look to deliver for their customers and then sell the loans on the secondary market. The COVID-19 pandemic accelerated the trend of customers expecting speed and transparency. Successful financial institutions are prioritizing a tech-first approach to transactions. Earlier this year, Wells Fargo announced it will utilize Doma's title and escrow platform to improve the refinance process and enhance the experience for its customers.
"In order to do that, it's essential that we embrace modern day digital tools that maximize efficiency," said Kristy Fercho, head of Wells Fargo Home Lending. "Doma's technology-led approach to instant title underwriting and more streamlined closing is aligned with our commitment to reduce time to close, lower costs for our customers and create an exceptional experience."
In August, First American Title Insurance Co. announced that its Clear2Go automated title decision engine is now available to title agents that underwrite with the company. For eligible residential refinance or home equity transactions, Clear2Go can be used to automate the title search, document collection and title examination to create same-day title commitments. First American reported it has used the automated title production process on more than one million residential refinance and home equity transactions.
The title commitments powered by Clear2Go are backed by First American's underwriting rules and vetted against a collection of property and title data resources. Clear2Go was designed to meet applicable state-level title plant requirements, according to First American.
"Clear2Go is another example of First American's commitment to leadership in the digital transformation of the title and settlement industry," said Evan Zanic, president of First American Title's agency division. "Our title agent customers can benefit from proven technology that has powered our own title production, helping them reduce costs, enhance efficiency and improve their customers' experience."
In April, Spruce launched an underwriting model aimed at providing a fully underwritten title commitment in minutes. According to a release, Spruce said the automated search pulls from a combination of proprietary data science, machine learning, and private and public data sources. Complementing existing underwriting standards, Spruce said its approach can reduce multiple-day searches to a few minutes resulting in lower operational costs.
The automated underwriting model was launched in Colorado and Arizona in conjunction with Spruce's partnership with American Digital Title Insurance Co.
"The technological capabilities we've built at Spruce are fundamentally changing the way we process real estate transactions for the better," said Patrick Burns, CEO and co-founder of Spruce. "The demand for an automated, sophisticated and predictable clear to close process is greater than ever as more companies are trying to give homeowners and investors a genuinely fairer deal."
Tech Patents
Texas-based Flueid also recently received a patent for its technology that the company says centralizes and automates the title clearance decision in less than a minute.
The U.S. Patent & Trademark Office (USPTO) issued the patent for the Flueid Decision (formerly Insurful) platform. The system can be integrated with the core operating systems of point of sale (POS) platforms, lender operating systems (LOS), title production systems (TPS), servicing platforms and marketplaces.
First launched in mid-2020, the Flueid Decision platform uses traditional and nontraditional data sources, proprietary logic and insights in its search processes.
Peter Bowman and Peter Richter self-funded the launch of Flueid Software Corp. in July 2017. Both were executives at Title365, which was acquired by Blend from Mr. Cooper Group earlier this year for approximately $422 million.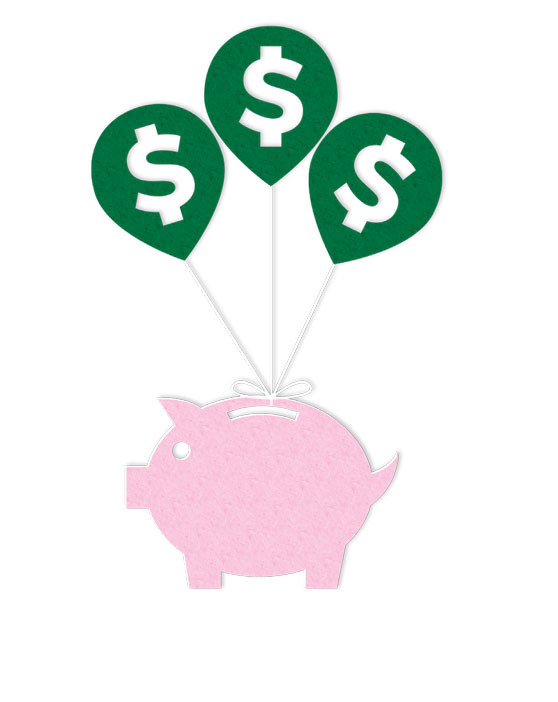 "For nearly 20 years, our leadership team has been on a journey to modernize the real estate transaction using data and technology," Bowman said. "Our goal is to deliver trusted digital decisions to our partners that don't replace, but support, their businesses. That's why we've created a truly independent, multi-tenant solution that can power multiple decisions and provide clients with greater visibility and choice in their workflows no matter where a partner sits within the transaction ecosystem."
Meanwhile, First American Financial Corp. received a patent from the USPTO for an innovative improvement to optical character recognition (OCR) technology that leverages artificial intelligence. The patented enhancement applies artificial intelligence to validate and correct text obtained from a document image via OCR, fueling more accurate automated title underwriting and production on key text-based components of the title policy.
"Automated title production and accelerating the digital transformation of real estate transactions depend upon obtaining accurate, structured data from document images," said Mark Fleming, senior vice president of Decision Sciences at First American. "This patented method allows us to transform unstructured data pulled from public records and other sources into structured data more rapidly and with greater accuracy than conventional OCR validation and error-correction techniques. This patent builds on our rich history of innovation, including pioneering a variety of OCR technology advancements and other data extraction techniques that help move our automated title underwriting and production efforts forward."
Automated Communications
Qualia recently released new automation features to help title and escrow companies improve efficiency when communicating with customers. The new Qualia Connect capabilities provide ways for title and escrow businesses to create custom automations for many common partner and client interactions. Businesses can configure more triggers to automatically send tailored communications to clients based on activity in the file.
"The current record housing market has certainly heightened expectations for what the homebuying experience should be," said Brian Thome, vice president of customer success for Qualia. "In our Homebuyer Sentiment Index from earlier this year, 53% of recent homebuyers reported they selected their real estate agent due to a differentiated level of service around the closing. With these new Connect features we've made it even easier for lenders, real estate agents, and title and escrow businesses to deliver the experience their clients are demanding."
The new feature also allows advanced quoting and ordering. Companies can increase capacity to accept new business through auto-accept and bulk-order features. There's also expanded security. Connect's new default two-factor authentication helps protect against the growing threat of cyberattacks and wire fraud.
"The key to title is communication with all parties, and Connect makes that so simple for us," said Wendy Jeffery, senior director of title and escrow for Homie Title.
Post-closing Improvements
New solutions are also addressing post-closing bottlenecks. Avanze Tech Labs launched a new solution to automate the post-closing process and reduce operating costs. Called STACX, Avanze Tech Labs said its SaaS solution leverages AI, optical character recognition (OCR) and machine learning (ML) to support lenders and servicers, title companies and correspondent lending channels by creating an automated workflow solution.
STACX utilizes AI technology to automate the classification and extraction of data from loan documents. The technology leverages an open API framework to integrate with existing document management systems and loan origination software (LOS). STACX allows its clients to create custom workflows and automated compliance checklists to streamline communication. This allows staff to focus on more challenging tasks versus items that can now be automated.
Read more at Title News – November 2021- Tech Helping Title Industry Keep Closing Costs Down